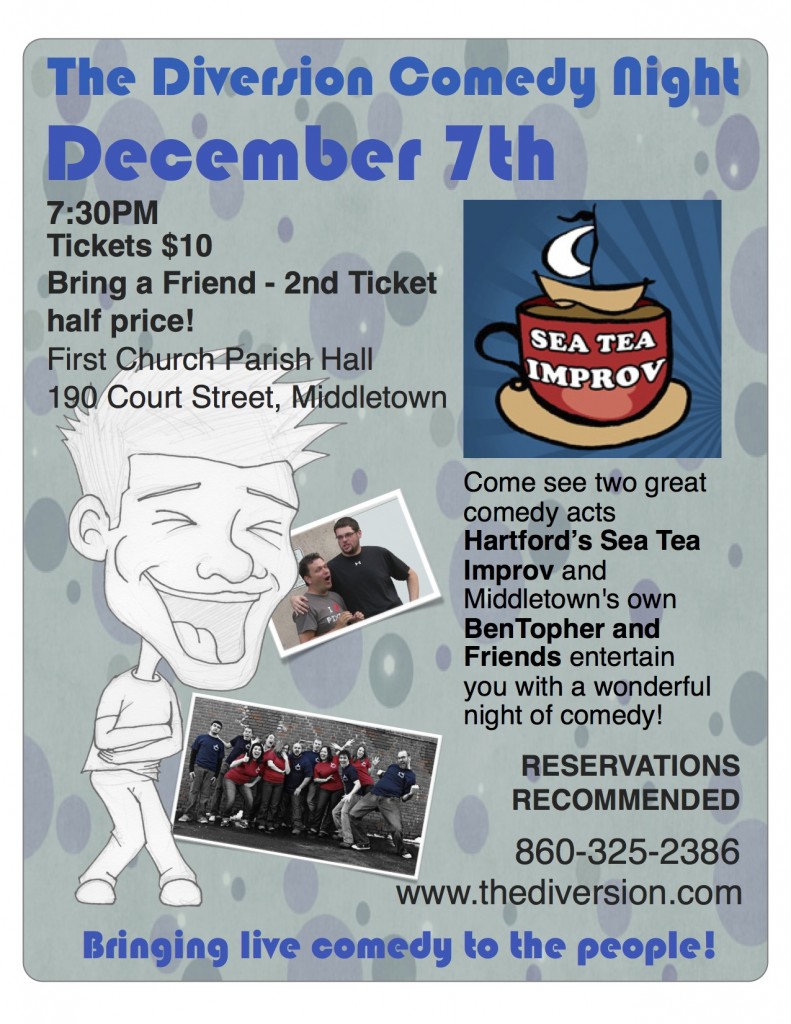 Come see two great comedy acts 
Hartford's Sea Tea Improv and Middletown's own BenTopher and Friends entertain you with a wonderful night of comedy!
Our improv shows are different every time!
Friday, December 7th at 7:30PM
First Church of Christ Parish Hall, 190 Court Street, Middletown CT
Tickets $10 day of show
Click here to reserve discount tickets via Eventbrite 
Doors open at 7PM
RESERVATIONS RECOMMENDED
Call 860-325-2386 or visit www.thediversion.com for more info.